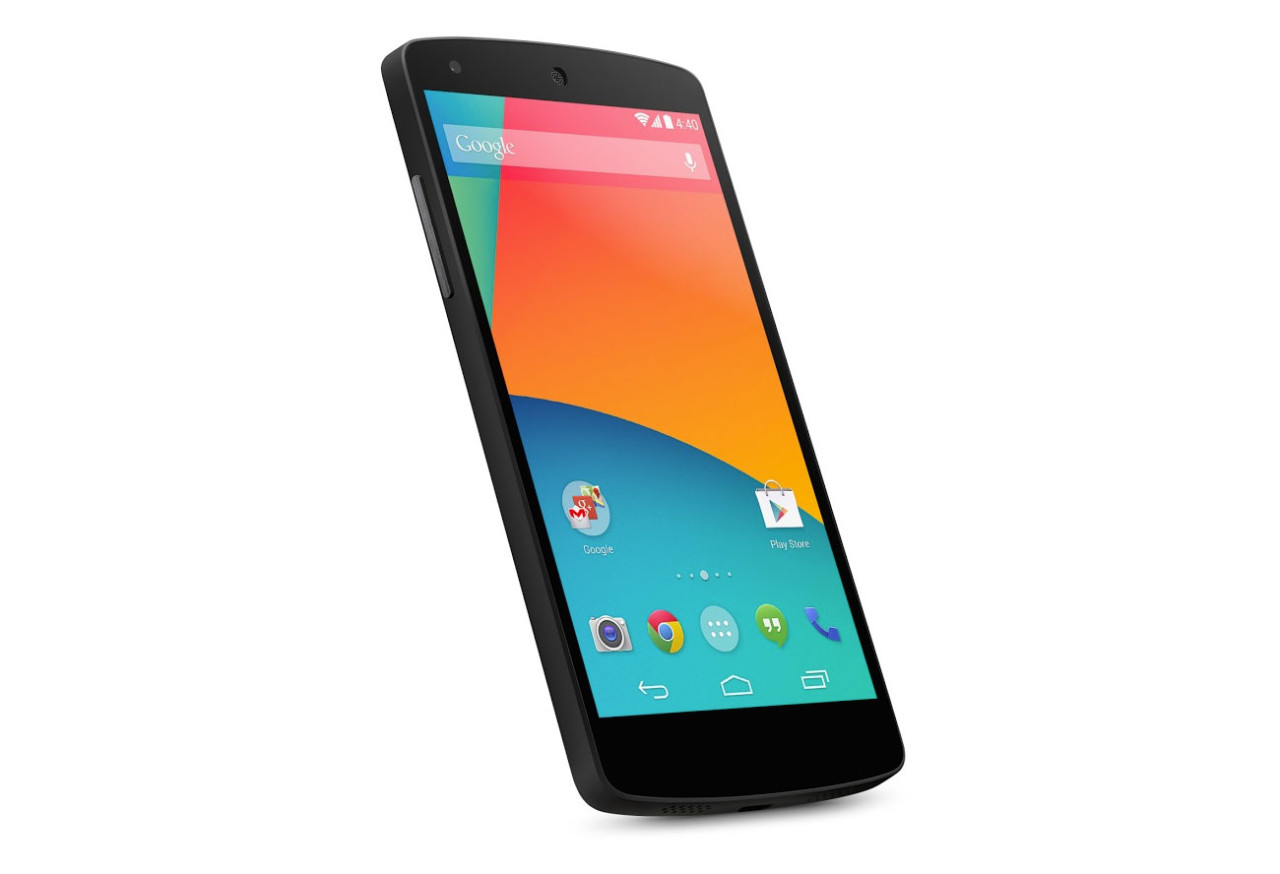 The Google Nexus 5 manufactured by LG Electronics was released around December last year. The Google Nexus 5 sports a Snapdragon 800 processor just like that of the LG G2, as well as a Adreno 330 graphics chip. A 4.95-inch display is also featured on the Nexus 5. With specifications like these, it is aiming to be a true flagship smartphone of the Google Nexus range.
The Google Nexus 5 sports the latest Android 4.4 KitKat OS preloaded as standard, and with the new version, many new features come with the OS, though the OS is more similar to a concept version, with no major features added on top of the previous Jelly Bean. Nexus smartphones have always abided by the general rule of providing the stock Android experience with no additional skins such as Samsung's TouchWiz, and the Nexus 5 is no different. Thus, consumers will not face bloatware from manufacturers and carriers with the Nexus 5, which is important for consumers.
The quad-core 2.26GHz Qualcomm Snapdragon 800 processor also allows for smooth and lag-free performance, and the Adreno 330 GPU clocked at 450MHz makes gaming and multitasking a comfortable experience.
Overall, the Google Nexus 5 is an excellent performer and its appeal to consumers which demand a bloatware-free experience is evident. That, as well as the latest processor and GPU, make it an very attractive product.
Photo Courtesy Of:http://ww1.prweb.com/prfiles/2013/11/13/11319179/Nexus%205.jpg