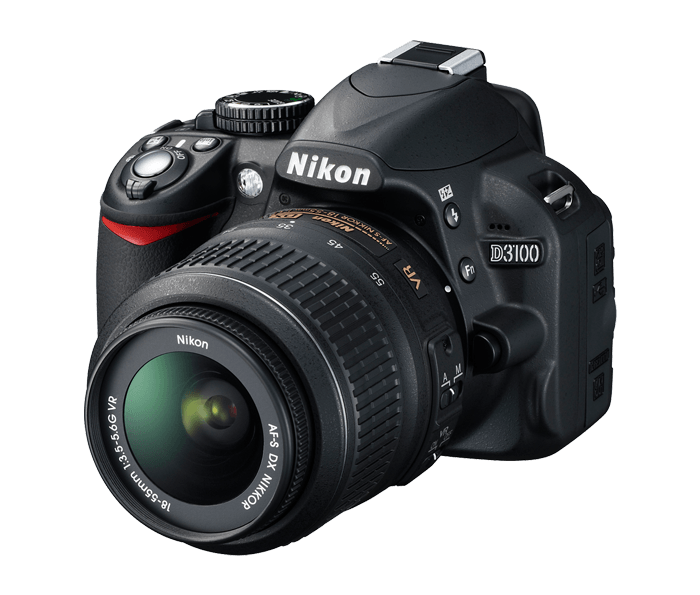 The Nikon D3100, when launched in 2010, had a rather awkward position in the dSLR market, with its price highly similar to the D5000 at around the time of launch. The Nikon D5000 is a better dSLR in terms of specifications and performance, and the D3000 is very similar to the D3100 yet is cheaper, thus making the D3100 a rather unattractive choice among the 2 dSLRs.
The body of the D3100 is both lower in weight and size statistics as compared to its predecessor, the cheaper D3000, and though not lower by a huge margin, it is still one of the lightest dSLRs in its class, with a body weight of 17.7 ounces. As for choices of lenses other than the standard 18-55mm VR kit lens, the Nikon professional-grade 28-300mm lens is not balanced in terms of weight as it is too heavy when used with the D3100′s light body. A good budget lens choice would be the 35mm lens, which is older, but still offers great value.
Overall, the Nikon D3100 can be a good choice of dSLR camera for most average DSLR consumers, though it does not really offer much more upgrades over the original D3000, and therefore offers less value.
Photo Courtesy Of: http://cdn-4.nikon-cdn.com/