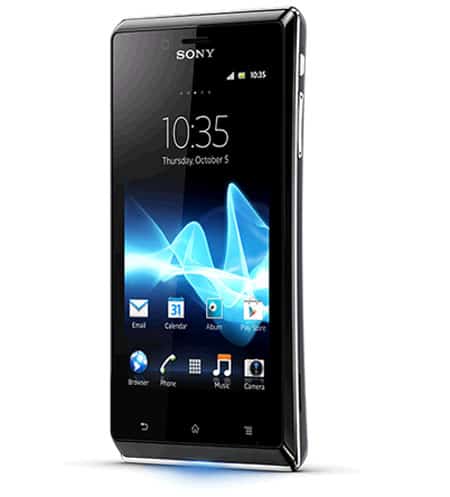 The Sony Xperia J is one of three handsets that were officially announced at the IFA 2012 event in Berlin. With the Xperia T smartphone being the flagship smartphone and the Xperia V second in line, the Xperia J is the cheapest smartphone in the trio although all of them run on the newer Android 4.X.X operating systems.
The Xperia J's most appealing feature to consumers would probably be the operating system, Android 4.0 Ice Cream Sandwich. Though Ice Cream Sandwich, or ICS, may not be the newest operating system currently, it has a lot of new features that are not present in the previous versions of Android operating systems. The majority of Android smartphone users still continue to use the older 2.2.X or 2.3.X versions. Thus, the Xperia J would appeal to those who want to enjoy the new features of ICS, but do not want to spend large amounts of money on expensive ICS smartphones.
ICS is a rather resource-hungry operating system that requires decent processing power and RAM, and this is where the flaws of running Ice Cream Sandwich on the Xperia J start to show. The Xperia J is powered by only a single-core 1GHz ARM Cortex A5, and 512 MB of RAM. While these specifications might have been more than enough for older Android versions, the processing power of the Xperia J is severely flawed when running on ICS. While the RAM memory is adequate to run ICS decently, the Cortex A5 processor in the Xperia J causes severe performance issues and freezing, with even basic tasks like typing on the keyboard causing lag, and forcing the user to wait for the phone to catch up.
The 5 megapixel camera's functionality in the Xperia J is also impaired because of this, with the possibility that it will take some time to load the application. This would make it a deal-breaker for consumers who wish to snap a photo instantly after waking the phone up. It also features a relatively large 245 ppi 4-inch display. The battery life of the Xperia T, however, is rather decent, with the ability to last approximately 2 days with moderate usage from the user.
Overall, the Xperia J is heavily flawed simply because of its sluggish speed, and would not be advisable for consumers to buy even if it is marketed cheap unless it is really a must to have a taste of the Ice Cream Sandwich features. The other smartphones in the line-up such as the Xperia V and T, definitely outshine the Xperia J and would be recommended if consumers wanted a much faster and smoother experience of the Android ICS operating system.
Photo Courtesy Of: http://instanttechtips.com/wp-content/uploads/2012/08/sonyxperiajlednotifiche.jpg